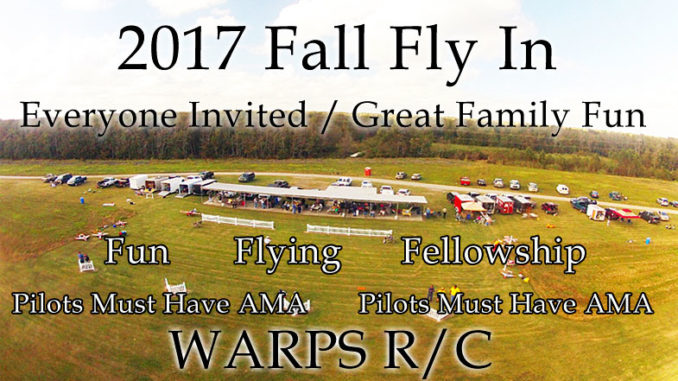 Williams Aeromodelers Radio Control Pilots Society
Berwick, Louisiana. AMA Charter # 3023
WARPS R/C CLUB is inviting all of our neighbors to join us for an all out Fun Fly.
Planes, Heli's, Warbirds, Jets, 3D, Pattern, Sport, Free Style, Beginner to Advanced… everybody fly's. Meet your neighbors, swap stories, swap merchandise, tell a few lies, and most of all, FLY, FLY, FLY !
When: Saturday, November 11, 2017
Time: 9:00 A.M. till
Where: Pedro Hernandez Field – Berwick, Louisiana St. Mary Parish Landfill
FUN FOR ALL / EVERYTHING FLIES
Pilots Fee $20 (Lunch Included) Must Have Current AMA
For more info e-mail at warpsinfo@msn.com
Or call Billy Wag phone# (985) 397-8372 or Barry Breaux – (985) 518-5330
For directions check out www.warpsrcclub.com and click on location.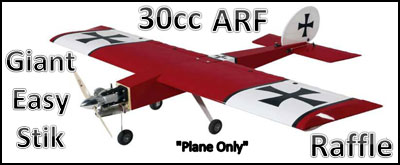 THE WORLD OF REMOTE CONTROL IS GOING WILD ! ! !
Saturday November 11th, 2017
WARPS R/C CLUB – Experience The Excitement ! ! !
Concessions sold on site by: "OSoo Good"
Originally posted 2017-11-04 20:55:42.